Our Warmest
Welcome
It is an honor to serve the communities of Northern Warren, Hamilton, and Essex counties. We are dedicated to providing dignified, affordable services to our families in the Adirondacks.

Alexander Funeral Home not only provides traditional funeral services, our licensed and professional staff are also cremation specialists serving every family in their own unique way.


John S. Alexander
President/Funeral Director

​
Welcome To Our Funeral Home
Please feel free to browse our pages to learn more about pre-planning a funeral and about grief support, as well as the traditional funeral and cremation services that we offer. If you have any questions or concerns, please feel free to contact us any time. Drop by the office as needed, or contact us via phone or e-mail. We are always here for you.
Furthermore, we understand that it is not always possible to attend a service or a visitation in person. In light of this, we've created beautiful interactive online tributes to memorialize your love one. Leave a condolence, share a memory, post a photo, light a candle, and more!
Unable to find something? Ask the funeral director a question by clicking here or on the image below.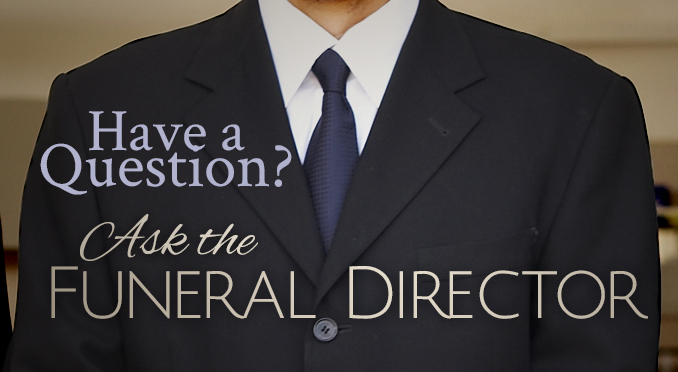 We're Here For You
Pre-Planning Your Funeral
We believe that you and your loved ones should be able to make the arrangements you need, regardless of the time of day.
FAQ
This section answers some commonly asked questions to help make this process easier for you. If additional questions arise, please feel free to contact us directly at the funeral home.


Grief Resources
The death of someone we care about can be one of the most difficult experiences in life. Words fail to describe how painful the grief we feel can be. It is more challenging than we, or others, might expect.

Our Family,
​Serving Yours
We encourage you to use our beautifully designed interactive online tributes to pay your respects.
Our local florists are committed to offering only the finest floral arrangements backed by their professionalism and prompt service.
We believe that you and your loved ones should be able to make the arrangements you need, regardless of the time of day.
The Funeral Home is registered with the New York State Department of Health as Alexander-Baker Funeral Home

Family Owned and Operated

Our funeral home & staff is in no way associated with a funeral home of a similar name located in Queensbury.